8th March- Women Day Celebrations!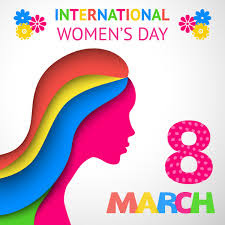 Date:

8th March 2016

,

Tuesday


Time:

10.00am


Venue: JCB India Ltd, Ballabgarh
The way the world has been, whatever women do they must do twice as well as men to be thought half as good.
Fortunately, this is not difficult.
Development of any society or nation should be gauged by development & empowerment of its women, and future & relevance of any company, family, business or profession lies upon what it's doing today for women.

In this respect, therefore, we at IamSMEofIndia stand out with our Women Entrepreneurs Cell that is made up of some of the most courageous women entrepreneurs.

TODAY's SPECIAL CELEBRATIONS at JCB:
Women Entrepreneurs' Special Felicitation, Reception, Sharing of success stories, Plant visit and Lunch today at JCB India Ltd.
No wonder then why JCB stands out- Strong and No.1
Happy Women's Day to all!