IamSMEofIndia invites you to
An evening of Joy, Fun, Learning & Winning!
ENERGY EFFICIENCY- Learning and Sharing
With Games, Activities & Live Demos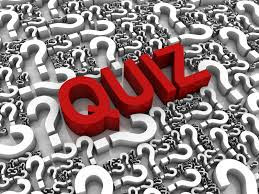 Test your Energy IQ
Energy Quiz
Guess Right and its Yours
Share your Best Practices & Win Prizes
Program:
Date:

2nd March 2016

,

Wednesday


Time:

7.00 pm


Venue: Hotel Park Plaza, Faridabad
Followed by Cocktails & Dinner

Registration Fee: NIL for Members of IamSMEofIndia
(Entry by Invitation Card or IamSMEofIndia Membership Card)


Specially for: Rubber, Plastics, Die-Casting, Forging, CI Castings, Fabrication, Machining & Turning, Sheet-Metals, Wire-Drawing Industries and many more...

Also for: Entrepreneurs Building New Factories, Builders, Architects, Consultants!

Organised by:
PwC, JICA, SIDBI, PwC and IamSMEofIndia
Eminent Faculty and Industry Experts
Live Demos of Energy Saving Practices & Latest Technologies!

Who must attend:
Lean Cluster Members & Practitioners
Architects, Builders, Consultants
Entrepreneurs building New Factories, Buildings must learn Energy Saving Techniques
CEOs, COOs, Plant Heads, Energy Practitioners
Every MSME looking to enhance profits and saving energy costs!
You just can't miss the opportunity!

EXHIBITORS WELCOME:
Entrepreneurs, Manufacturers, Traders dealing in Energy Saving Devices, Technologies, Solar Lighting, LED Lighting, VFDs, Retrofitting for Plastic Injection Machines, Compressors etc., Insulation Materials, for Heaters, Buildings, Floorings, Ovens, Boilers can put up a Stall and Exhibit their Products & Services.
Contact: Madan Chawla, 9711101666

REGISTRATION:
SMS "Energy" to 9711123111

Or Write to:
Plot No.66, Sector 27-A, Faridabad- 121003