INVITATION SEMINAR CUM AWARENESS WORKSHOP ON TDS OR TCS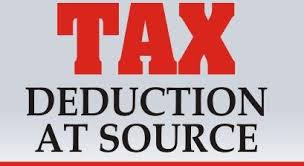 Specially for Persons Responsible Deduction/ Collection of TDS/ TCS
A Special Session to create awareness regarding TDS/TCS and to educate the Tax Dedicators/ Collectors about TDS/ TCS Provisions is being organized
as follows:
Date:
29th December 2015

,

Tuesday
Time:
3.00pm
Venue:
ICAI Bhawan, Plot No.43A, Sector 20A, Near Old Faridabad Railway Station, Mathura Road, Faridabad
No Registration Fee. OPEN for ALL.



Chief Guest:
Sh. Y.K.Singh, IRS, Commissioner of Income Tax (TDS)-2, Chandigarh
Guest of Honor:
Sh. T. Kipgen, IRS, Addl. Commissioner of Income Tax, TDS Range, Gurgaon
Power Point Presentation will be made to apprise the audience of the latest provisions of TDS/TCS and a booklet shall also be distributed on the subject.
We invite all members to join and benefit from the Program.