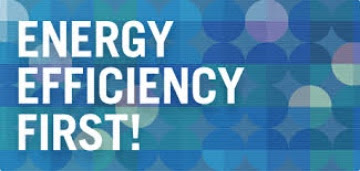 INVITATION
Workshop on
ENERGY EFFICIENCY-
Best Practices & Technologies
With Live Demos
Specially for:
Rubber, Plastics, Die-Casting, Forging, CI Castings, Fabrication, Machining & Turning, Sheet-Metals, Wire-Drawing Industries and many more...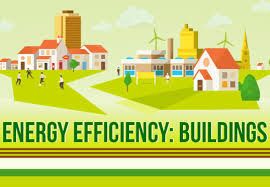 Also for:
Entrepreneurs Building New Factories, Builders, Architects, Consultants!
Organised by:
MSME Development Institute, Okhla
and
I
am
SME
of
I
ndia

Eminent Faculty from Bureau of Energy Efficiency (BEE)
and Industry Experts


Plus


Live Demos of Energy Saving Practices & Latest Technologies!

Chief Guest: Sh. R.K.Panigrahi, Director, MSME-DI, Okhla
Date:
2nd February 2016

,

Tuesday
Time: 6.00 pm
Venue: Hotel Park Plaza Sector 21C, Faridabad
Followed by Dinner

Registration Fee: NIL

Who must attend:
Members of IamSMEofIndia

Lean Cluster Practitioners

Architects, Builders, Consultants

Entrepreneurs building New Factories, Buildings must learn Energy Saving Techniques

Engineering Students

CEOs, COOs, Plant Heads, Energy Practitioners

Every MSME looking to enhance profits and saving energy costs!
You just can't miss the opportunity!
EXHIBITORS WELCOME:
Entrepreneurs, Manufacturers, Traders dealing in Energy Saving Devices, Technologies, Solar Lighting, LED Lighting, VFDs, Retrofitting for Plastic Injection Machines, Compressors etc., Insulation Materials, for Heaters, Buildings, Floorings, Ovens, Boilers can put up a Stall and Exhibit their Products & Services.

Contact: Madan Chawla, 9711101666

REGISTRATION:
SMS "Energy" to 9711123111

Press Release

A big seminar on Energy Efficiency was organized by IamSMEofIndia jointly with MSME-Development Institute of Ministry of Micro Small & Medium Enterprises.Mr. R K Panigrahi, Director, MSME-DI graced the program as the Chief Guest. Also present on the occasion were representatives from BEE (Bureau of Energy Efficiency) and CII (Confederation of India Industry) – Indian Green Building Council.
Mr. Rajiv Chawla, Chairman, IamSMEofIndia while welcoming the special guests spoke at length about great work done by IamSMEofIndia on Energy Efficiency in the past and also being done currently. Mr. Chawla mentioned about the Green Factory which will not only save energy and water by 30-40% but also conserve natural resources. The green factory will provide healthier atmosphere to the occupants that will in-turn have a positive contribution to the productivity.
Mr. Panigrahi during his address to the audience emphasized on the schemes and
subsidies available from the Government and encouraged the MSMEs to avail these
facilities.
Energy Efficient products including LED lights, Solar PV, insulated products etc. were exhibited in the seminar hall by members of IamSMEofIndia to create more awareness and give a feel about the conveniently available, affordable energy efficient technology within the eco system of IamSMEofIndia.The program was highly liked by one and all.Mr. Chawla mentioned that IamSMEofIndia would soon be organizing an exclusive session on Green Constructions.
IamSMEofIndia, incorporated as a Not-for-Profit institution under Section 25 of the Indian Companies Act, to support MSMEs, is one of the largest and fastest growing organizations. It has globally made its name as one of the most vibrant, progressive and dedicated SME umbrella organization of India with more than 6,000 members under its fold. This institution has almost become a strong One-stop solution Centre for Growth, Promotion, Excellence and Competitiveness of existing and aspiring MSMEs by providing guided roadmap and Tried, Tested, Credible, Affordable and Ready-made solutions to enable them save time, energy and cost for MSMEs. IamSMEofIndia is now fondly called a 'parasmani' institution with miraculous touch.